P. Dean Lampe, Senior Financial Advisor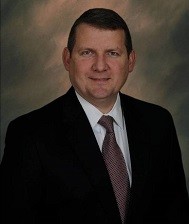 Welcome to my website, where you'll find a wealth of information about my capabilities and how I can help you reach your financial goals. In addition, my site offers a wide variety of useful information, including calculators, articles, a portfolio tracker and direct access to your account.
I hope your visit will help you understand the opportunities and potential rewards that become available when you take a proactive approach to your personal financial situation.
I created this website to help you gain a better understanding of the financial concepts behind investing, retirement, estate planning, and wealth preservation. Most importantly, I hope you see the value of working with me to pursue your financial goals.
I'm here to help educate you about the basic concepts of investment planning, to help you learn more about who I am, and to give you fast, easy access to market performance and data.
I hope you take advantage of this resource and visit often. Be sure to add my site to your list of "favorites" in your Internet browser. I frequently update my information and wouldn't want you to miss any developments in the area of personal finance.
Be sure to join me on LinkedIn.



Tips for a successful financial conversation even if you may have a difficult time talking about personal finances.

The basics of gift annuities and why they could be an appropriate choice for charitable giving.

With a universal life insurance policy you can change the frequency and amount of premium payments or death benefit.

An executive bonus plan funded with cash-value life insurance could be used to attract, reward, and retain valuable employees.
Estimate how much would remain after paying income taxes and penalties if you took an early distribution from a retirement plan.

How much do you need to save each year to meet your long-term financial goals?

Use this calculator to estimate the federal estate taxes that could be due on your estate after you die.

Estimate the future cost of an item based on today's prices and the rate of inflation you expect.